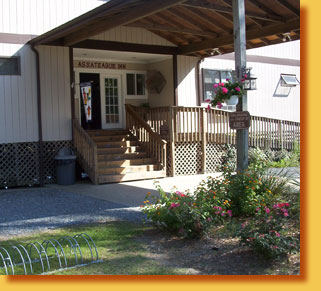 Assateague Inn is located on picturesque Chincoteague Island, VA world famous for its "wild ponies" and the annual "pony swim and auction". Just minutes away from the Inn, at biking or dedicated walker distance, is Assateague Island National Seashore. It is one of Virginia's "unspoiled" barrier Islands, the last undeveloped islands on the U.S. East Coast. Its 14 mile long beach is a great place to swim, sun, and surf.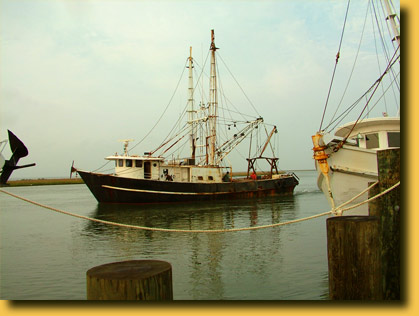 The Inn is near the charming fishing village of Chincoteague, nestled among loblolly pines, but just a block off Maddox boulevard ( the "beach road") which puts it close to shopping, restaurants, arcades, miniature golf, museums, and bike rentals, most within a block.
Consisting of 27 units, some rooms (6), some efficiency/suites (20), and an apartment, Assateague Inn is able to meet the needs of all, from lone travelers and family vacationers to family reunions, business gatherings, and romantic getaways. Our dock will be used from sunrise to sunset for crabbing, picnicking, sunset cocktails and just relaxing. Boaters will appreciate our ample parking for their trailers...and the pool by all who enjoy the water. We have lots of room for children to play. Come join us and relax.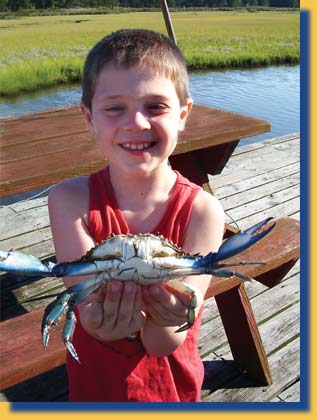 Leave the mainland behind. Come, enjoy the slower pace of our beautiful island. Walk our extensive beaches and trails, go bird watching, see the famous "Wild Ponies", and enjoy our friendly small town atmosphere. We're open year round.
"We loved the beautiful view of the marsh and pine trees! The sunsets were spectacular off our balcony. The place was immaculately clean and well maintained. What an excellent value for a family! We could make our own meals in our room or walk to nearby restaurants. The kids loved the private crabbing pier off the back of the hotel - a great way to spend an afternoon. Also, we were just minutes from the entrance to Assateague National Seashore. The Assateague Inn is a beautiful place to stay and we'll definitely return again."